Reykjavík City Hall is in the heart of Reykjavík and is now open for business!
If you have a ticket for Iceland Airwaves you can now pick up your wristband at Reykjavík City Hall by the pond in downtown Reykjavík. Just bring your mobile phone with your ticket confirmation and we'll scan it and give you a wristband that will give you access to all Iceland Airwaves shows.
The merch store is also open, pick up a t-shirt, hat, tote or hoodie while you get your wristband.
Accreditation opening dates/hours;
Monday 5th and Tuesday 6th November: 12:00-18:00
Wednesday 7th to Saturday 10th November: 12:00-22:00
There is a Free Charging Machine and restrooms in the entrance area at the City Hall. The building is accessible to disabled guests with a lift to go down to the Accreditation desks.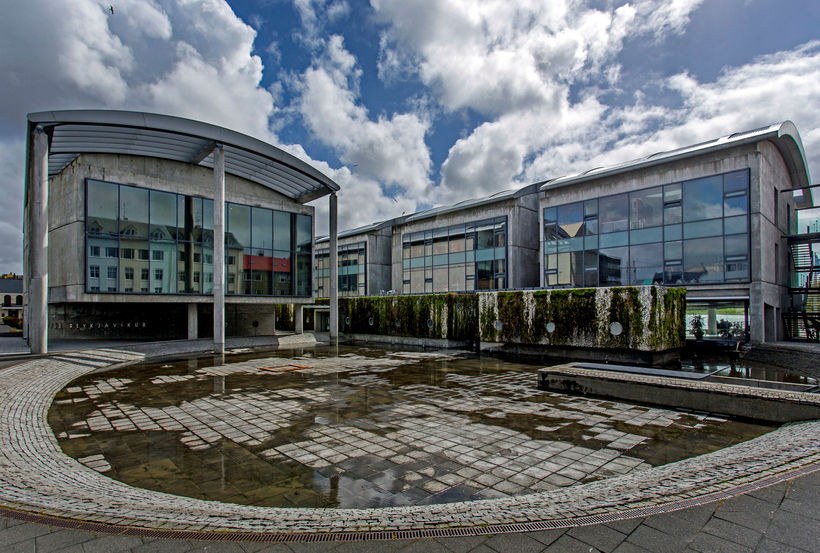 Please bring;
1) Festival ticket (print-out or digital) and
2) Photo ID (for example: passport or driver's licence).
Your festival ticket needs to show your own name which matches the name on your photo ID (see Festival Ticket). If you fail to present either of your festival ticket and photo ID, or if the name on the ticket fails to match the name on your ID, you will not be able to collect your wristband.
Please note you can't collect wristbands for other people. Every guest needs to come to our Accreditation to get a wristband fitted on their wrist by our staff.